Current page: Home - PorductsProducts
Oxalic Acid
Molecular Formula: (COOH)2·2H2O
Molecular weight: 126
CAS: 144-62-7
Properties: Oxalic Acid. White powdery crystal. Specific gravity 1.653, Melting point 101.5℃。Dissolve to moisture ethanol and aether.
Uses: The application is broad, used in the separation of rare earth, organic synthetic industry, medicine, light industry, leather, wood, aluminum goods, marble polish, antirust, bleach, dirt inhibitor, dyeing, aids, reagent, material etc.
Specification.: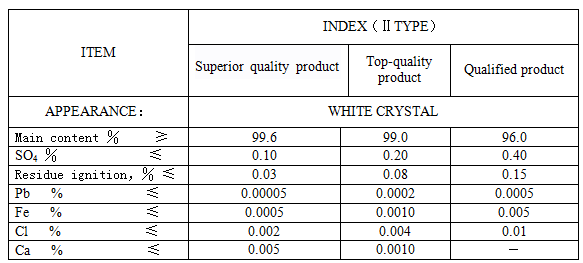 Packing: 50kg/bag lined with PVC woven bag.